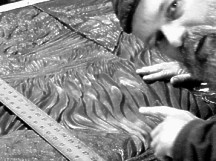 Laguna Beach resident Terry Thornsley is a professional sculptor and painter. Hundreds of his bronze, marble, stone and mixed media sculptures, as well as his exquisite paintings, are held in private collections throughout the world. Publicly, people enjoy Terry's work in a number of cities where his work is permanently displayed.
Terry's sculpture leaves no doubt about his feelings for the sea. Marine mammals, sea birds, fish, coral and the ocean itself are recurring subjects in his carefully rendered artworks. His sculptures can be described with words such as fresh, strong, graceful, lifelike, moving and thoughtful.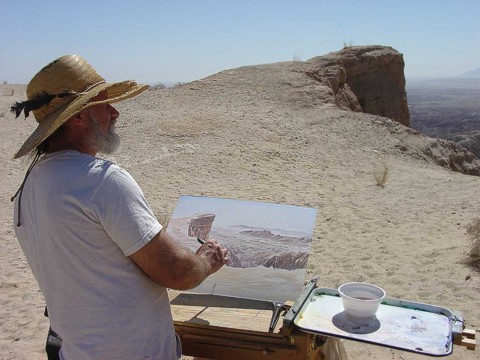 Early Career and Training
Terry Thornsley began his art career in 1972 when he was only 14 years old. The son of a U.S. Navy family, he traveled extensively throughout his youth. For many years, sketching and painting occupied the self-taught artist. Nature and movement were Terry's favorite themes, and his work was exhibited in galleries beginning when he was in high school.
At the age of 21, Terry began to sculpt. Through keen observation, innate talent and fellowship with other artists, he developed his abilities. In 1976, Terry settled in Southern California. His craftsmanship was further refined during the early 1980's as he trained at the Master Foundry at San Jacinto College.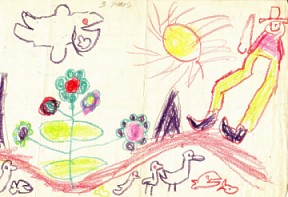 "Mom's Favorite"
One of Terry's early works...
A drawing at 3 years of age.